And I Got A Prize Just For Showing Up
This morning I dragged my family out of bed at 6:30 to drive downtown so I could run in the annual Wilmington Family YMCA Tri Span 5K. I appreciate their sacrifice of their Saturday morning. I'm glad they were there to see me cross the finish line having run 3.2 miles in 34:03 (nearly four minutes less than my time last year).
And just like last year, I came in second in my age group (50-54). Even though I ran faster than the previous year, apparently the other 50 to 54 year olds are running faster as well. And that' s good.
I love running. It's fun. It's exciting. And I got a nice blue aluminum water bottle and a round of applause. If I can do it, you can do it.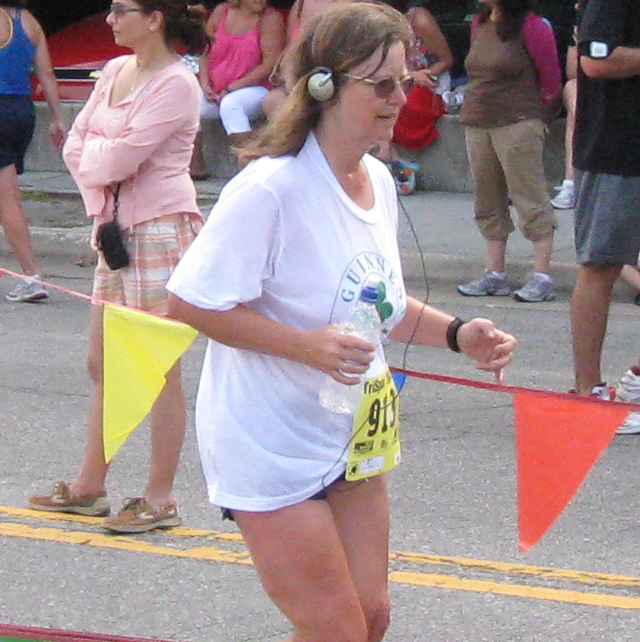 Posted by judy5cents at 11:51 AM EDT
Updated: Saturday, 11 July 2009 11:55 AM EDT