Say What?
I'm going through Sarah Palin withdrawal. She was the politician I just loved to hate and her misguided antics and rambling attacks on various bloggers and talk show hosts provided a constant source of amusement.
Now she's up and quit on me. Last Friday, she announced her resignation (I think that's what she did, I'll probably have to play the CNN clip again to be sure) offering lots of reasons why she's leaving the post to which she was elected, although none of them sound particularly reasonable.
Somewhere in there, among the references to girl's basketball and refrigerator magnets, she mentioned there was a problem with too many ethics investigations, that people in the press were really mean, that her family wanted her to leave and it was all for the good of Alaska.
There were ethics probes last year. People in the press have always been really mean. And this is the same family that said "Go for it, Mom!" when the McCain campaign offered her the vice presidential spot on the GOP ticket. I would think being the governor of Alaska with its total population of around 627,000 would be a much easier job than being vice president of the country. Especially if the president were to drop dead of a stroke, which men in the 70s have been known to do.
Anyway, as with all things Palin, there has to be a back story. Something she's not telling us, something she has up her sleeve. Like a lucrative talk show deal. Or a plan to run for the senate.
Then again, maybe she's had enough of politics and wants to spend more time with her family.
Like Governor John Sanford, who spent the weekend with his in-laws in Florida.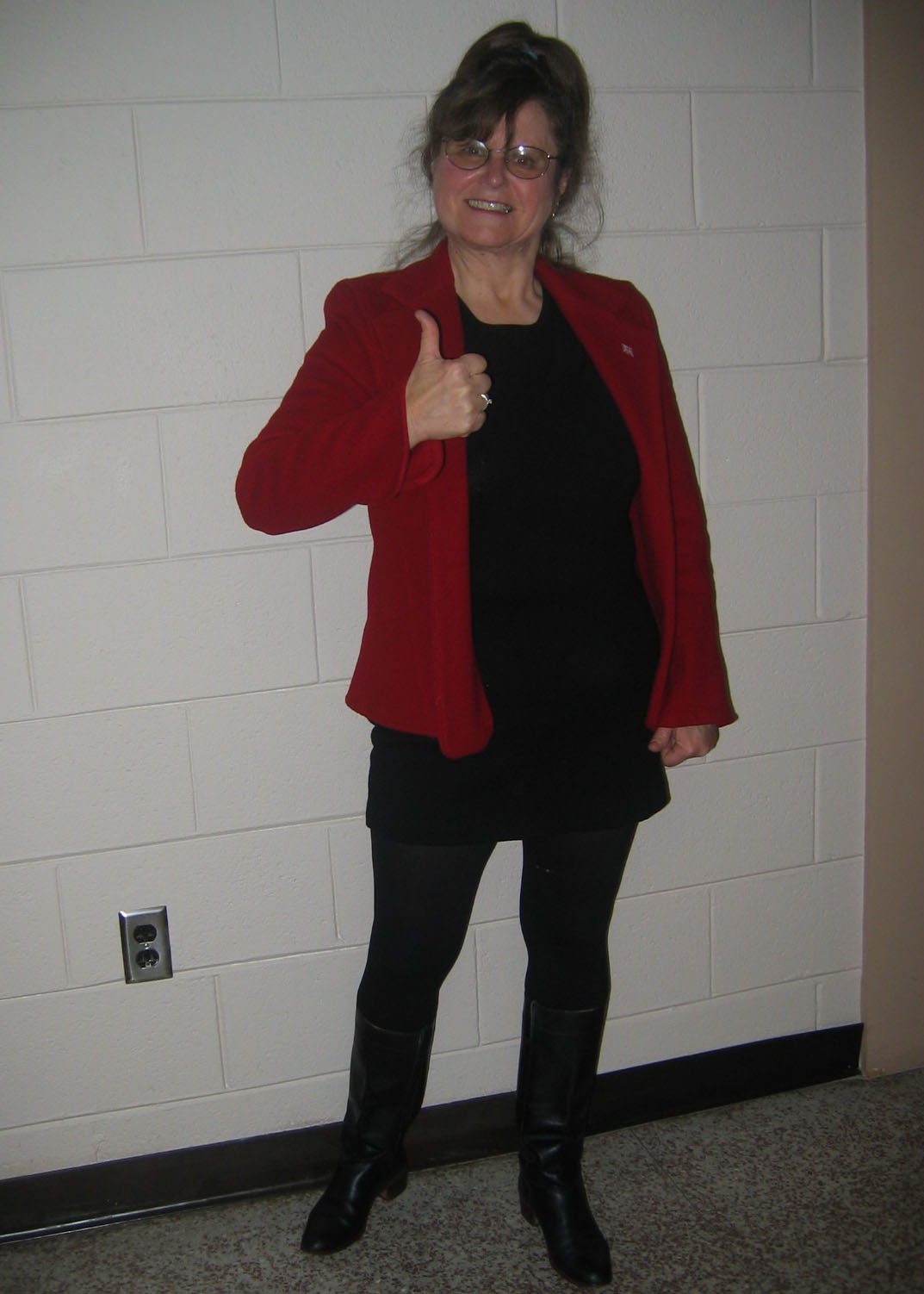 Couldn't resist posting this photo of me as Sarah Palin. I felt like $150,000 bucks but I kept wanting to shoot a moose.
Album:
Posted by judy5cents at 12:59 PM EDT