I Like To Move It, Move It!!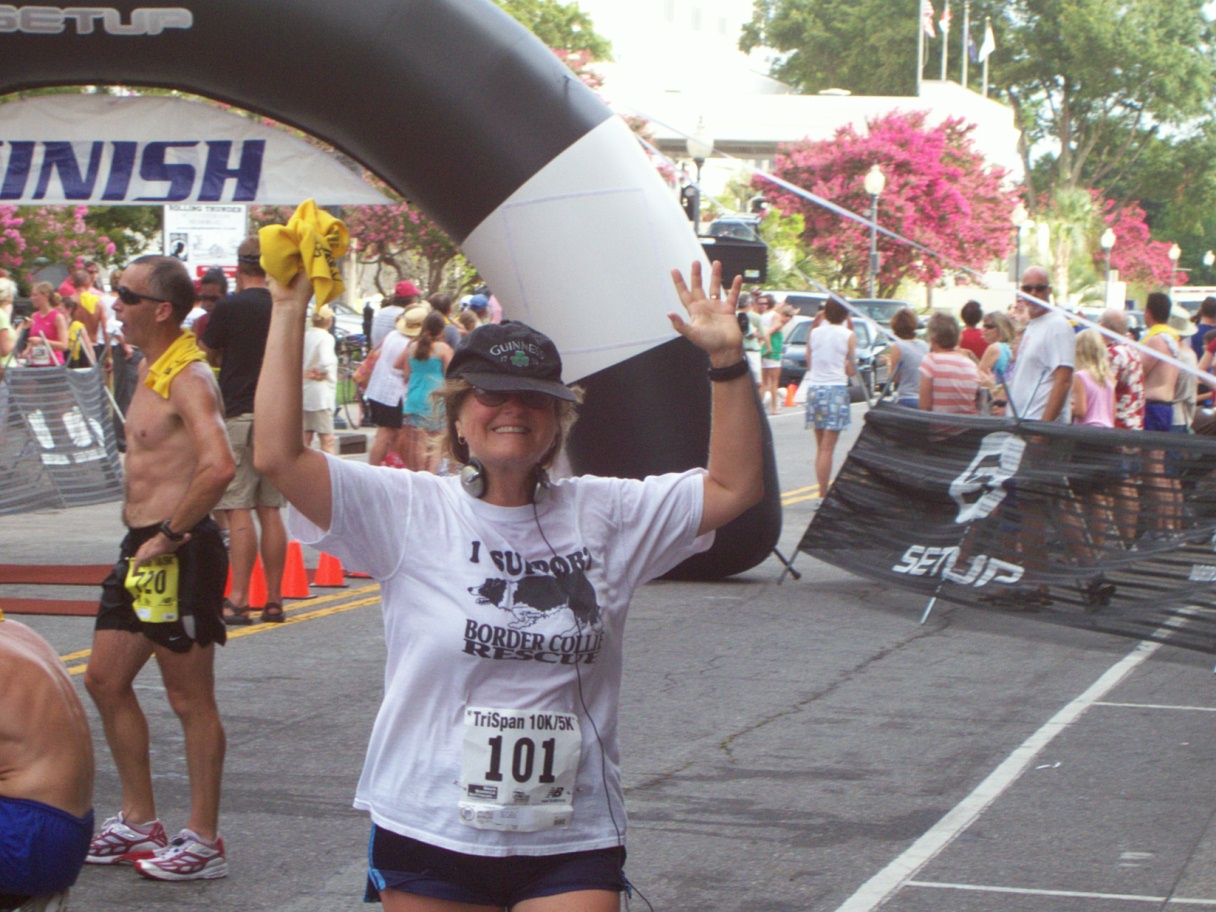 I'm still on a runner's high. Instead of sleeping in on Saturday, I ran the Tri-Span 5K/10K along with a few hundred other folks. Seeing as how I'm pretty sure my 52 year old knees can't handle 6.4 miles off running, I opted for the 5K.
I finished the race with a time of 37:53. My goal was 1) to run the entire race without stopping to walk, which I did, and 2) not to come in last, which I also managed to pull off, finishing 72nd out of 92 females, not to mention second in the 50-54 age group Only 16 seconds separated me from the first place finisher, so if I'd pushed a little harder, I could have won. How about that?
What's so cool, is that I was one of those non-athletic lumps who was always chosen last for team sports and avoided exercise like the plague. Funny how age has a way of leveling things out. Now I'm the fit one, and all those 1970s gym class heroes are all probably sitting on the couch, eating chips and watching cable.
So a shout-out to all you fifty-somethings, get off the couch and move. It doesn't take that long to get up to running a 5K (3.2 miles) and you're a winner just by showing up and finishing.
Posted by judy5cents at 1:35 PM EDT